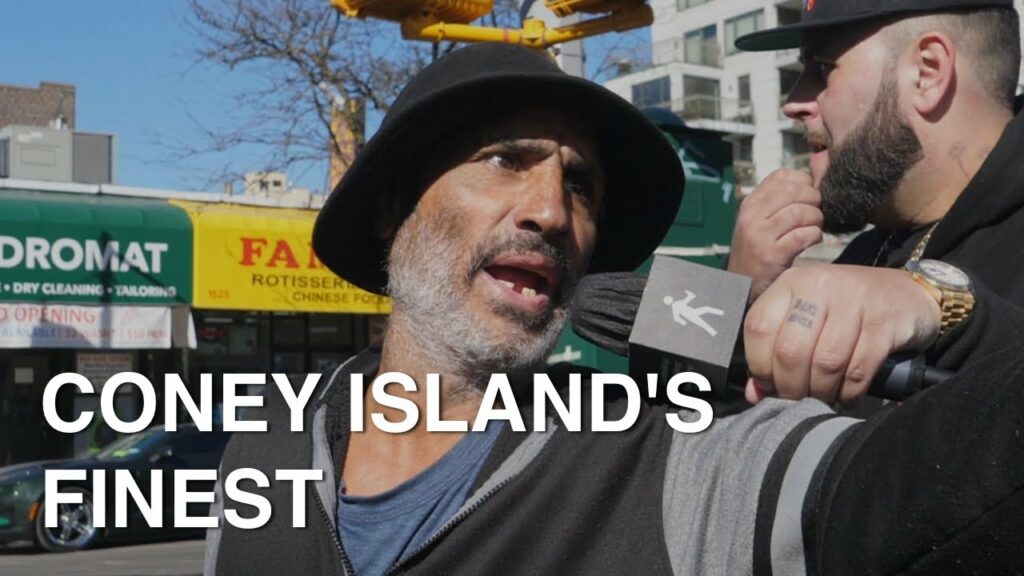 Viral trends are a colossal component of success on TikTok and social media in general, as users are churning out diverse challenges, skits, and slang that constantly dominate the internet. Most of them seem to come and go in the blink of an eye, but in the case of Sidetalk, the one-minute street show that has caught the attention of everyone from John Legend to the New York Knicks, it appears that their hilarious content is here to stay.
If you're on TikTok daily, scrolling for hours when you should be doing something more productive (as is the case for most of us), then you might have seen people shouting "bing bong" and wondering what it means. Well, that's what we're here for, so keep reading to find out what it means in a Distractify-exclusive chat with the duo who brought the viral trend to the world: Sidetalk creators Trent Simonian and Jack Byrne.
What does Bing Bong mean
The catchphrase comes from a viral video shot October 20 outside of Madison Square Garden in which a raucous crowd of screaming fans celebrates the Knicks beating the Celtics in double-overtime. Amid the euphoric chaos, a camera captures the berserk fans' quotes, like "we have de Blasio, we have Cuomo, it was rough shit, but we have the Knicks!" At one point, the video cuts from a joyful fan releasing a guttural squawk to another crowd member who delivers the golden words: "Bing bong!"
In Episode 88 A Coney Island Thanksgiving, NY-rapper GORILLA NEMS, the self-proclaimed "Coney Island Mayor," interviews residents. Even though only 55 seconds, this video has a lot to offer. NEMS asks the man "What are you thankful for this thanksgiving", the man responds with "beans, rice Jesus Christ and BYRON referring to Joe Biden, then we have him repeat the name "BYRON". When asked what he wants to say to Joe Biden he says "Bring me to the White House baby".
The next character is a guy in a hard hat that says "If I bring a turkey to dinner just know that I'm in her", then we have Coney Island Kim Kardashian singing Bing Bong and the guy in the car yelling the icon "Pete Davidson f*ck ya life, BING BONG".
Bing bong even had its political debut in the last mayoral elections in New York. The voting results revealed some surprising write-in candidates, including Trae Young of the Atlanta Hawks and bing bong. These two write-in candidates are diametrically opposed, especially as the Knicks prepare for a heated matchup against the Hawks on December 25 at Madison Square Garden. On Twitter, Bryan Kalbrosky said of the attempted bing bong coup, "Bing Bong didn't quite beat out Eric Adams, but it was a brave effort in the name of democracy."
Lil Nas X, who enjoys a good meme, took part in Variety's Hitmakers Brunch, where he had Avril Lavigne, Normani, Olivia Rodrigo, Tinashe, Jack Harlow, Anitta, and Chloe Bailey sing lines from the original Sidetalk TikTok video.
Bing bong has now officially dominated the worlds of fashion, sports, politics, and entertainment. While the humor is bound to fade sooner rather than later – meme life cycles are becoming increasingly shorter these days – there will always be more weird entertainment to appreciate through these street shows. Sidetalk exemplifies humanity's richness and our comfortingly limitless tendency to find joy in the ridiculous.